Ther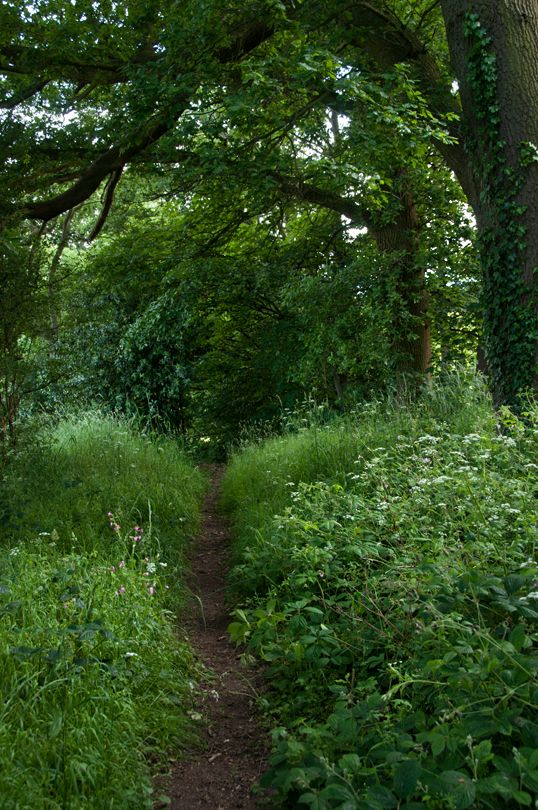 e is nothing quite like a walk on a wooded path on a Summer morning.  Mostly, the journey goes on as expected but, from time to time, I find myself engulfed in a pungent aroma of honeysuckle or jasmine. I am at once overwhelmed and enraptured by the encounter.  It reconnects me to the beauty that is beyond me. My heart is flush with wonder and gratitude.
Our life-journey is similar to travel along such a path – long stretches of the expected, punctuated by surprising encounters. These long stretches are often longer and more mundane than we hope for them to be. But there are also moments of unexpected connection and clarity. Perhaps, not quite an opening up of the heavens as the one that brought angels' songs to the shepherds, but more like an aroma – sometimes faint, sometimes overwhelming, that transports us to another place – or a deeper awareness of what is real and true.  How do we insure these moments are not missed in our frenetic-pace life?  How sad that eternal gifts are lost to our iron focus on the urgent tasks of today?
Slow your pace, breathe in.
I have always been delighted by the 17th Century French traditional Christmas Carol – Quelle est cette odeur agreeable? or Whence is That Goodly Fragrance Flowing?  Our senses are windows to the beauty that is beyond us, above and below us. God means for his gifts to be seen, heard, touched, smelled and tasted.
"Whence is the goodly fragrance flowing,
Stealing our senses all away,
never the like did come a-blowing,
Shepherds, in flow'ry fields of May, 
Whence is that goodly fragrance flowing, 
Stealing our senses all away."